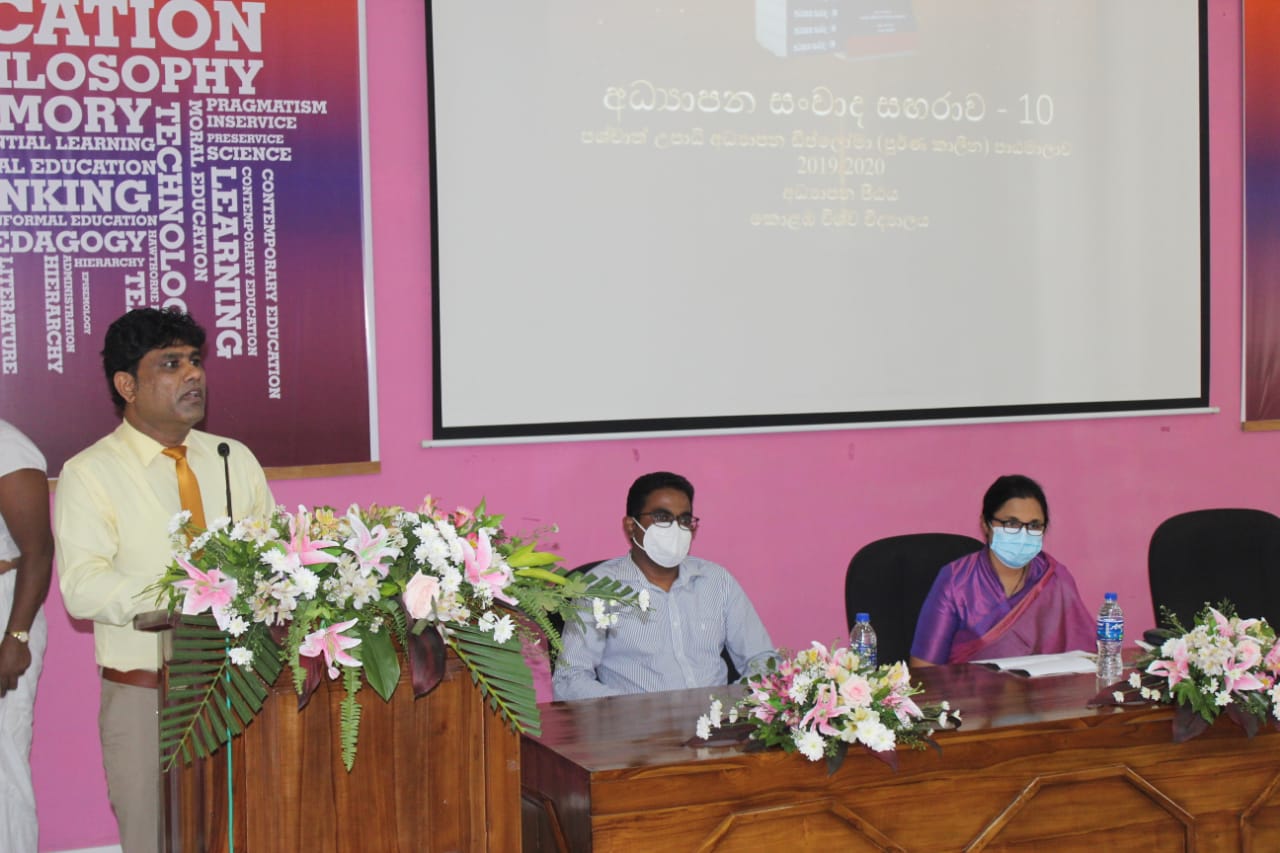 Launching of the magazine අධ්‍යාපන සංවාද – 10
The Grand ceremony of launching the 10th volume of the magazine" Adhyapaha Sanwada"  was held on 8th  on Tuesday, March at the auditorium of the Faculty of Education of UOC. The ceremony was conducted with the honorable participation of the  vice chancellor of UOC, the senior professor madam Chandrika N. Wijerathna as the chief guest. The Dean, Faculty of Education Dr. Kapila Bandara was the special invited guest for the event. The lecturers, former senior lecturers and the professors too participated to grace this occasion.
The 10th volume of the magazine was compiled with the  perfect and precious articles written by the Senior lecturers and the teacher students of the PGDE full time Course, 2019/2020. The excellent guidance and patronage of the former course coordinator, the senior lecturer, Chinthaka Chandrakumara as the chief editor of the magazine  and every teacher student's higher dedication was a great support to make this goal a success.