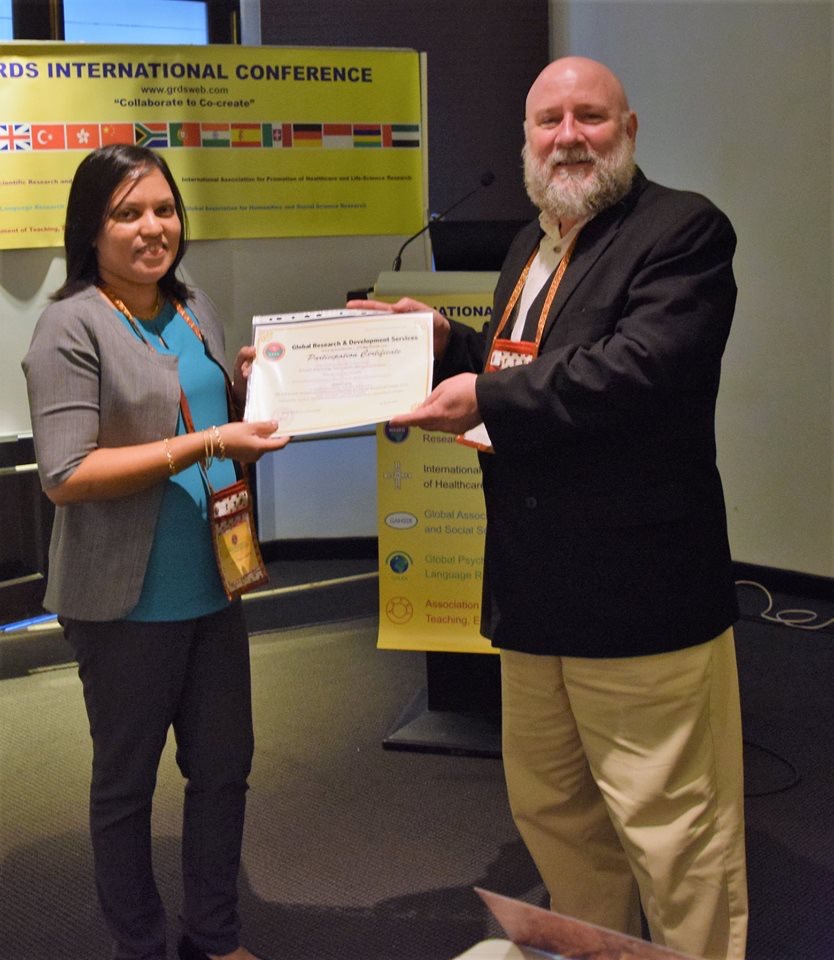 Best Presenter award for PhD student
The Global Research and Development Services (GRDS) had the ICTEL 2018 and ICPLR 2018 world conferences 24 th -26 th October 2018 in the Galle Face Hotel, Colombo, Sri Lanka.
Ms K A Vidyanjalie Abeygunawardena presented the research paper " The role of the teacher to address issues of disruptive behaviour in learning Mathematics" (with Prof Manjula Vithanapathirana) for the 19th International Conference on Teaching, Education and Learning(ICTEL 2018) was accepted to publish in the PUPIL: International Journal, ISSN 2457-0648.orally on 25th October 2018 at the ICTEL 2018 conference in Colombo.
Additionally, Ms K A Vidyanjalie Abeygunawardena presented the paper titled "Students'Behavioural patterns on Bachelor's degree choices in Sri Lanka: Heuristics?" at the 20th International Conference on Psychology & Learning Research (ICPLR 2018) on 25th October 2018 and won the "Best paper Presenter" award.