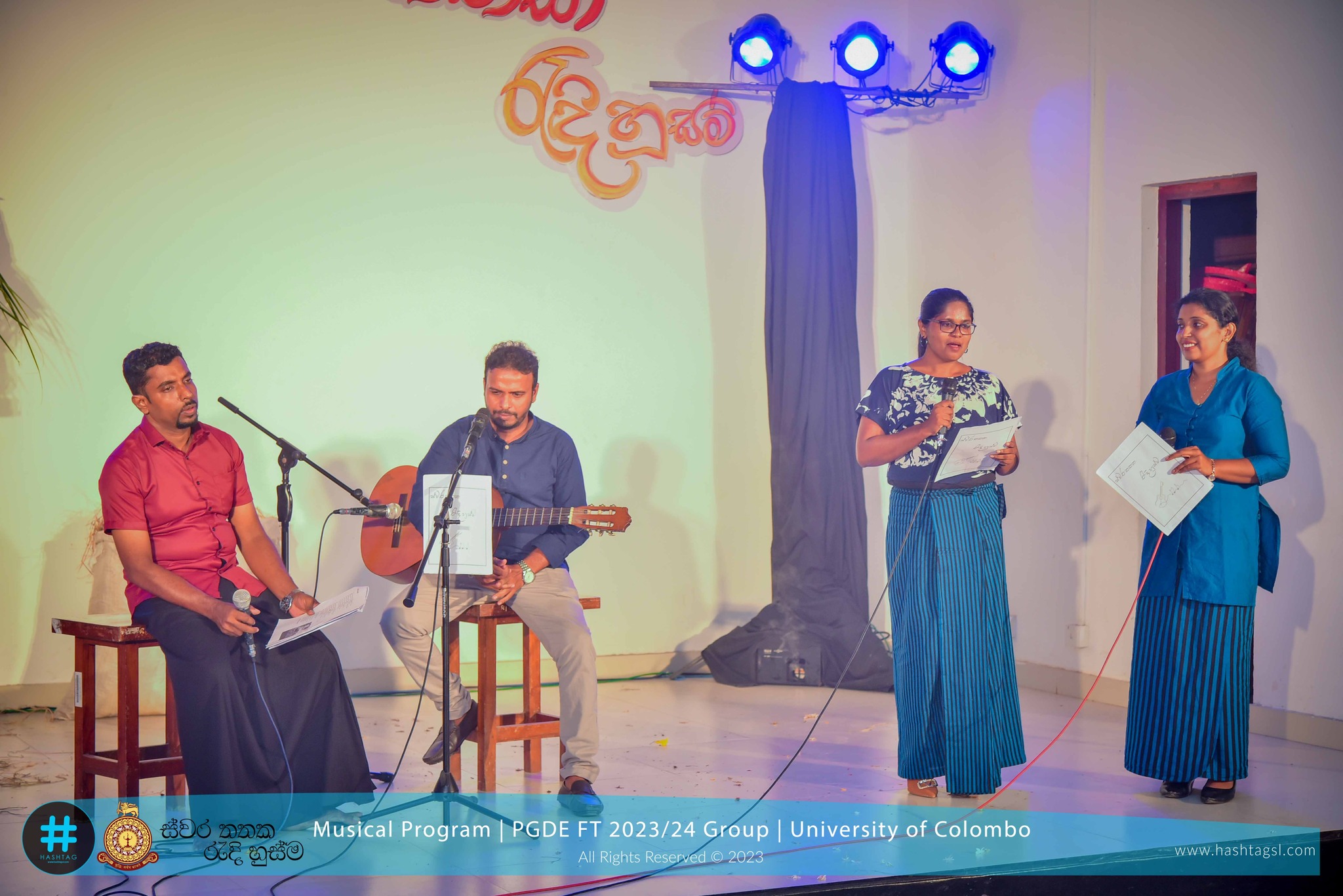 Swara Thathaka Randi Husma
The cultural event, titled "Swara Thathaka Randi Husma" (ස්වර තතක /ඳි හුස්ම), took place on August 3rd, 2023, at the Faculty of Education. This event was meticulously orchestrated by students pursuing the PGDE (Full Time) program in Sinhala medium, Tamil medium, Drama and Theater and TESL. The fundamental aim of this endeavor was to cultivate a profound appreciation for diverse cultures, foster an atmosphere of creativity, and furnish an interactive platform for students to showcase their artistic talents and expressions within a collaborative and captivating milieu.
On this occasion, Vice-Chancellor, Senior Professor H.D. Karunaratne was invited as the chief guest., Dr. Kapila Bandara, Dean, Faculty of Education, and many other university staff members participated in this event In uniting various languages and multicultural stakeholders, the program encapsulated an array of cultural spectacles, encompassing enthralling songs, captivating dances, and harmonious mass performances, masterfully executed by both postgraduate scholars and esteemed lecturers.
Among the remarkable highlights of the occasion was the unveiling of a new composition titled 'Ipanalla Aine', ingeniously crafted by student Kumudu Dissanayake and beautifully rendered by Buddhika Piyawardena. This seminal event not only served as a splendid celebration of cultural diversity but also marked the inception of a resonant musical creation that will undoubtedly linger in the annals of our academic and artistic legacy.