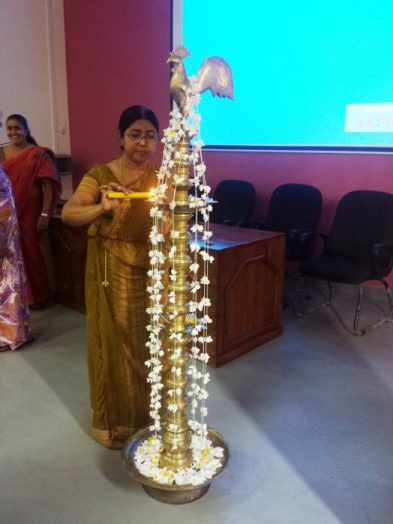 Inauguration of Masters in Education(Full time) 2017/2018
The inauguration of Masters in Education(Full time) was held on 23rd April 2018 at 10.30 am at the ELH 3, Faculty of Education.
Masters in Education (M.Ed) Full Time course is a one year degree programme. The M. Ed course is conducted by the four Departments of the Faculty of Education, University of Colombo. The Faculty is conducting three Masters Degree Programmes for the current academic year 2018/2019. They are Masters in Educational Management, Masters in Educational Psychology and Masters of Education (General). All four Departments together offer the Masters Degree in General while the Department of Social Science and the Department of Psychology offer the Masters in Educational Management and Educational Psychology respectively. This year 57 teachers were selected to follow the course based on a competitive placement test and an interview.
Mr. S. Galagamage           – Course Coordinator/M.Ed in General (FT)
Mrs. H.M.Lalitha Kumari – Course Coordinator/ M. Ed in Educational Management (FT)
Mrs. E. Randeniya            – Course Coordinator/ M. Ed in Educational Psychology (FT)