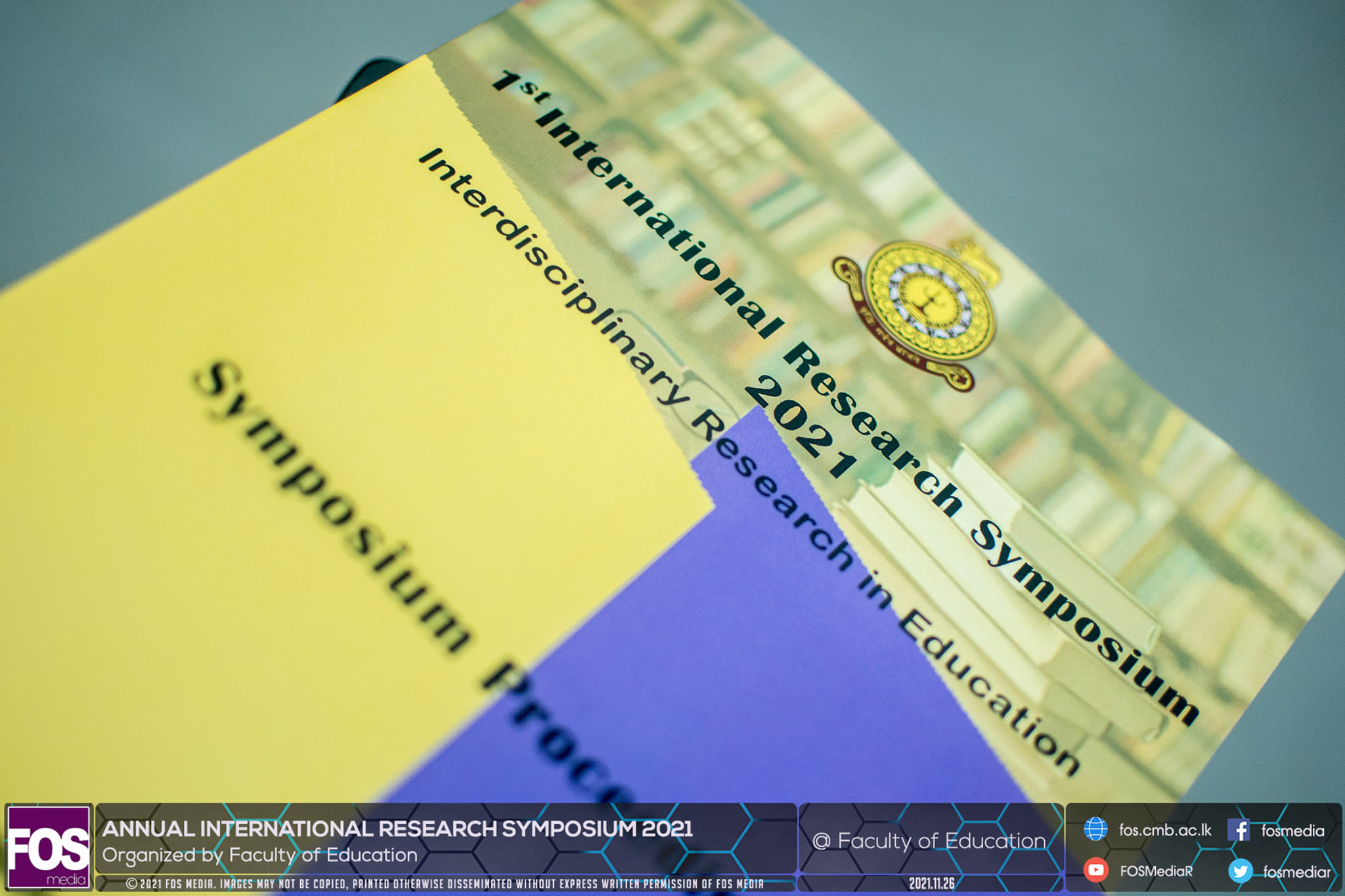 First International Research Symposium of the Faculty of Education
The Faculty of Education of the University of Colombo held its first International Research Symposium on 26th November 2021 in online mode under the theme of Interdisciplinary Research in Education. As the pioneering Faculty of Education in Sri Lanka, this International Research Symposium paved way for the researchers across the globe to share their research findings related to Teacher Education, Educational Leadership and Management, Lifelong Education, Blended and Online Learning, Language Education, Gender Education, STEM Education, General and Higher   Education, Educational Psychology and Educational Assessment. All accepted extended abstracts were published in a proceedings book of the International Research Symposium while a number of selected abstracts will be published as full papers in the International Journal of Education published by the Faculty.
Professor Rudolf Egger, a professor of Empirical Learning World Research and  Higher Education Didactics and the Dean of the Faculty of Environmental, Regional and Educational Sciences, Competence Centre for Higher Education of the University of Graz in Austria and Dr. Dujeepa Samarasekera, the Senior Director of the Centre for Development of Teaching & Learning (CDTL) and of the Centre for Medical Education (CenMED) of the National University of Singapore (NUS) delivered the two key-note speeches. This International Research symposium, under the patronage of Dr. Kapila Bandara, the Dean of the Faculty of Education was chaired by Dr. Lalitha Kumari together with the Co-Chair Dr. Sulochana Neranjani was graced by the Vice Chancellor of the University of Colombo Senior Professor Chandrika N. Wijeyratne.